Output Artist Additions: Current in Movement
Musicians Lara Somogyi, Baths, and Sean Divine dive into Output MOVEMENT's Current expansion pack. Learn how to use the new FX presets!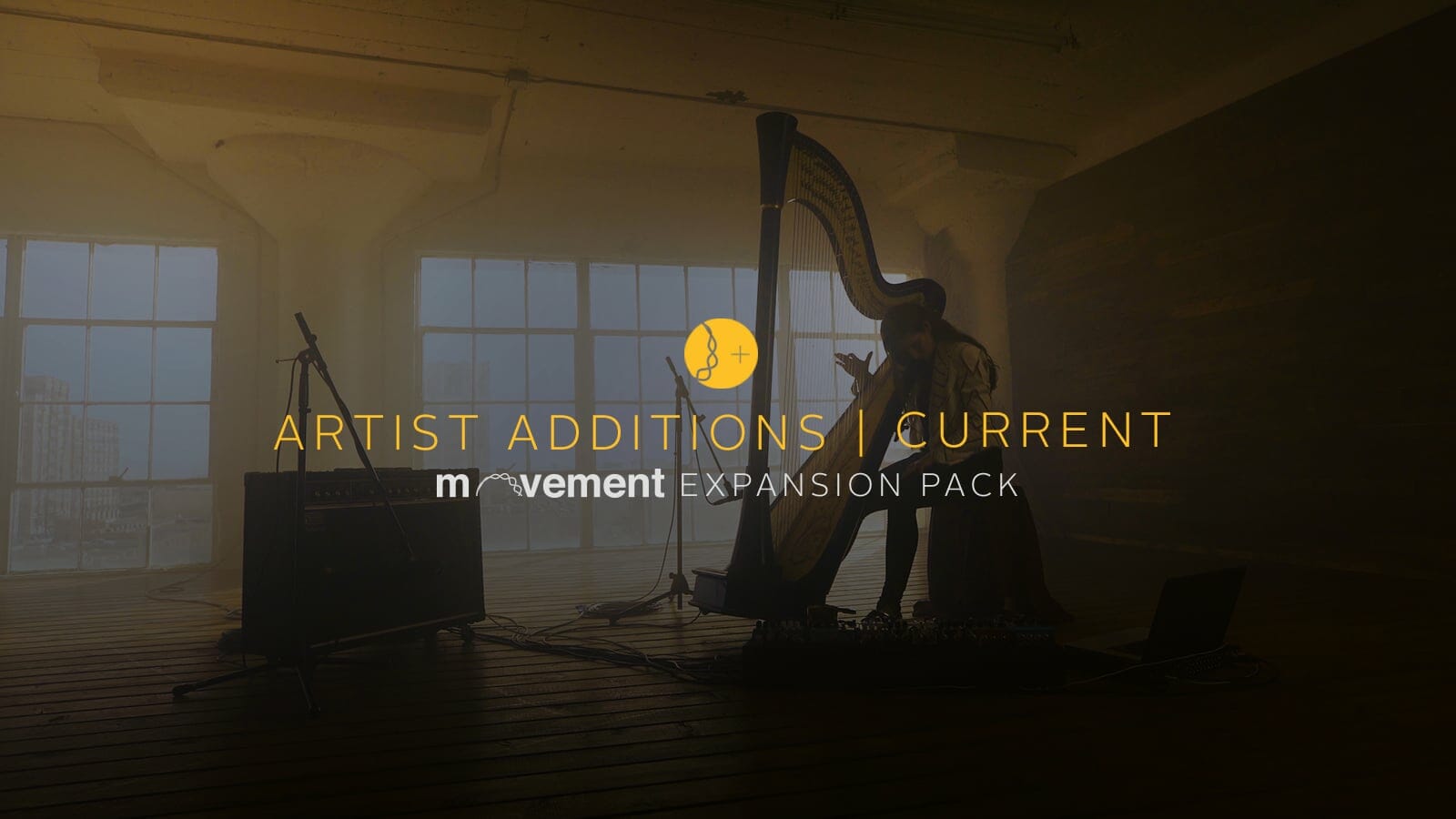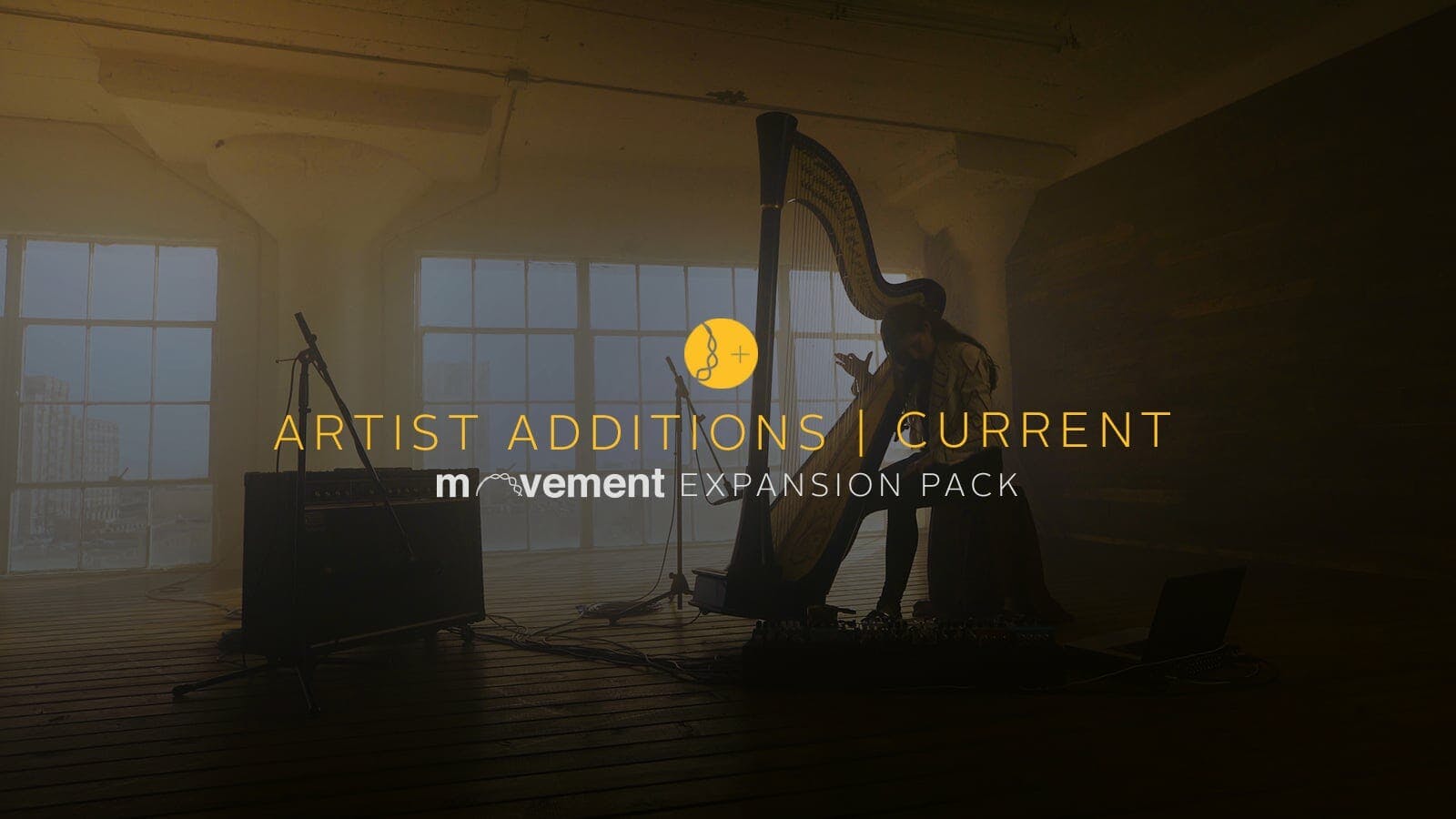 Have you ever wondered why your tracks don't hit hard enough? Sometimes you produce a sick beat, but it gets old fast. 16 bars in and somehow you're already tired of it.
In these situations, the problem is usually not the groove. If the track doesn't feel locked in, the lackluster rhythm of the chords might be the culprit.
When it comes to rhythmic flow, most producers rely on drum and bass elements to carry the weight. But no groove can fulfill its true potential unless the harmonic, percussive and melodic textures fit right in.
Sure, you can use LFO tools, sidechain compression, or tremolo FX to make your chords dance alongside the beat. But why resort to boring and predictable rhythmic phrases?
MOVEMENT is a multi-FX plugin that gives you all the tools you desire and more in this area. With its two engines, you can combine up to four different sequences! Want to manipulate the sound with additional FX? Try the built-in EQ, filter, compressor, reverb, and delay.
If it sounds like a one-stop-shop that serves all your processing needs, that's because it probably is. And now there's more to play with. The Current expansion pack is here with all kinds of wondrous presets to save you time.
Some Output artists are already loving the new addition.
Lara Somogyi carves out space in her mix with Movement
Harpist Lara Somogyi is a living legend in her field. She has amazing technical skills, a strong classical background, and a deep interest in high-tech sound processors. It's no wonder she rubs shoulders with the likes of Anderson. Paak, Lauryn Hill, H.E.R., and John Legend!
In her live performance for Output, Somogyi fortifies her electroacoustic harp with pedals and MOVEMENT FX. The way she elegantly blurs the lines between traditional and modern is truly captivating.
As she records more ideas into her Boss loop station, the talented performer mixes the layers with MOVEMENT FX. What could become a muddy mess turns into a driving and balanced composition instead.
Baths lets Movement do all the work
The LA-born electronic musician Baths (aka Will Wiesenfeld) built an impressive resume in the past decade.
He has worked with the likes of Flying Lotus and Imogen Heap. He took the stage at the NPR offices to perform his own Tiny Desk Concert. He even entered the Billboard's Top Dance/Electronic Albums chart with his second album!
Perhaps this is what makes the following jam session he filmed for Output so admirable in its simplicity. There he is, with his bandmate Mo, making music and having fun!
In this special treat, the Elektron Machinedrum provides thick percussive sounds. And the preset Wiesenfeld went with on MOVEMENT yields an unmistakably bouncy harmonic rhythm. This way, the talented artist can divide his focus between singing and playing keys more easily.
Sean Divine automates Movement to add tasteful sophistication
Pro mixing engineer and producer Sean Divine shares his knowledge with his YouTube followers on a regular basis. From product reviews to helpful tutorials, his channel is overflowing with some seriously good stuff!
In his performance with the Current presets, Divine manipulates the parameters in MOVEMENT like a DJ on the decks.
See how he automates both engines A and B in Latch mode in Logic Pro X? Those ever-evolving textures will never get old.
Arthur Hnatek enhances his drum set with Current presets
Swiss drummer and electronic musician Arthur Hnatek is no stranger to empowering his acoustic drum set with fancy FX.
At his studio in Zürich, he captures an improvised performance with his GoPro. Then, he runs the audio recording through different presets in Current with MOVEMENT.
Watch and hear how Hnatek's processed drums sound with the Tube Pulse, XY Electricity, and Raindrops presets.
For more MOVEMENT goodness, check out how The Glitch Mob produces with MOVEMENT and listen to them break down their creative process.