Everything That's New in Arcade Version 1.5
ARCADE version 1.5 is here with major improvements to the Browser navigation and search tools to streamline your creative process.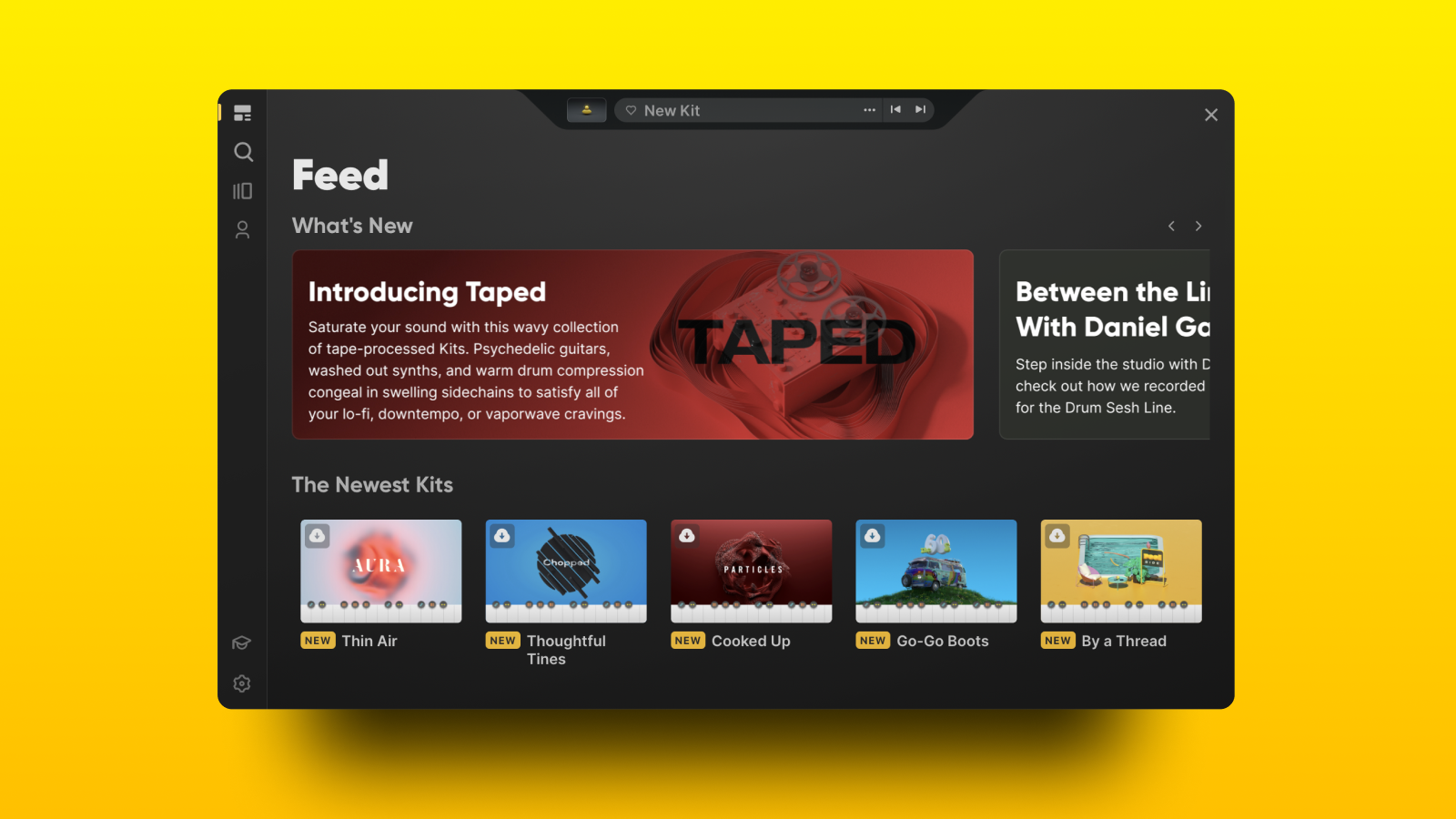 Arcade version 1.5 is here with major improvements to the Browser navigation and search tools to streamline your creative process. These updates include: redesigned navigation throughout the Browser and Play pages, fast and intuitive filtering systems, a new approach to text search, and a fresh new grid layout, as well as a handful of UI improvements and bug fixes.
We're always collecting feedback and discovering new ways to make Arcade even better, so let's take a look at how to optimize your workflow with the new features available in version 1.5.
Arcade 1.5 upgrade (Mac)
Arcade 1.5 upgrade (PC)
If you don't already own Arcade, new users get a free trial.
What's new in Arcade 1.5
Redesigned Browser: We've removed the tabs to toggle between Browse and Play Pages. Now, if you want to browse for the right sounds, choose between the Feed, Search, Lines, and Your Stuff tabs, located on the left side of the window. Select Feed to peruse what's new and recommended Kits, Search to zero in on the perfect sound, Lines to browse like-minded Kits, or Your Stuff to access customized kits and user-imported sounds.  
Redesigned Play Page: Within the Play Page, the mixer, advanced modulation and macros, and kit playback settings are now located on the bottom right-hand side of the window. 
Browse by Kit or Sample: There are two new tabs beneath the search bar: Kits and Samples. Click the Kits tab to browse curated collections of complementary loops in Arcade's traditional fashion. Click Samples if you want to build a perfect Kit from the ground up. Every loop Arcade has to offer can be found here. As you locate the sounds you want to include in your production, simply click and drag the loop onto the key you want to use as a trigger. 
Easy access to downloads: For those that already know what they want, listing the Kits or Samples that have already been downloaded is possible at the touch of a button, located on the right side of the screen beneath the search bar.
Search sounds by keyword: Arcade version 1.5 offers an intuitive search bar and filter tab integration to get you where you're going faster. For instance, say you're looking for an "epic" sound to complement your instrumental track. Entering this query into the search bar will reveal all Kits and Loops that might be classified as "epic."
Filter sounds by categories: Now, within search results, you can narrow things down via the filtering tabs, located right above the result bank. You can filter by specific instrument, genre, function, mood descriptor, or Line. If you're feeling meta, you can even filter your filters using the internal search bar. Finally, if a certain filter renders your search too narrow, remove it from the equation by clicking the X, or wipe your entire search by clicking Reset beside the filtering tabs.
Grid layout: View more Kit results at once with a new grid layout.
These powerful new functions promise to make version 1.5 Arcade's most accessible and customizable update yet. We're always learning and finding new ways to level up Arcade, so stay tuned for more updates and merry music-making!