New in Analog Brass & Winds: Airlift Expansion
Add horns and realistic wind and brass samples to your tracks with Analog Brass & Winds by Output. Explore the Airlift expansion pack here.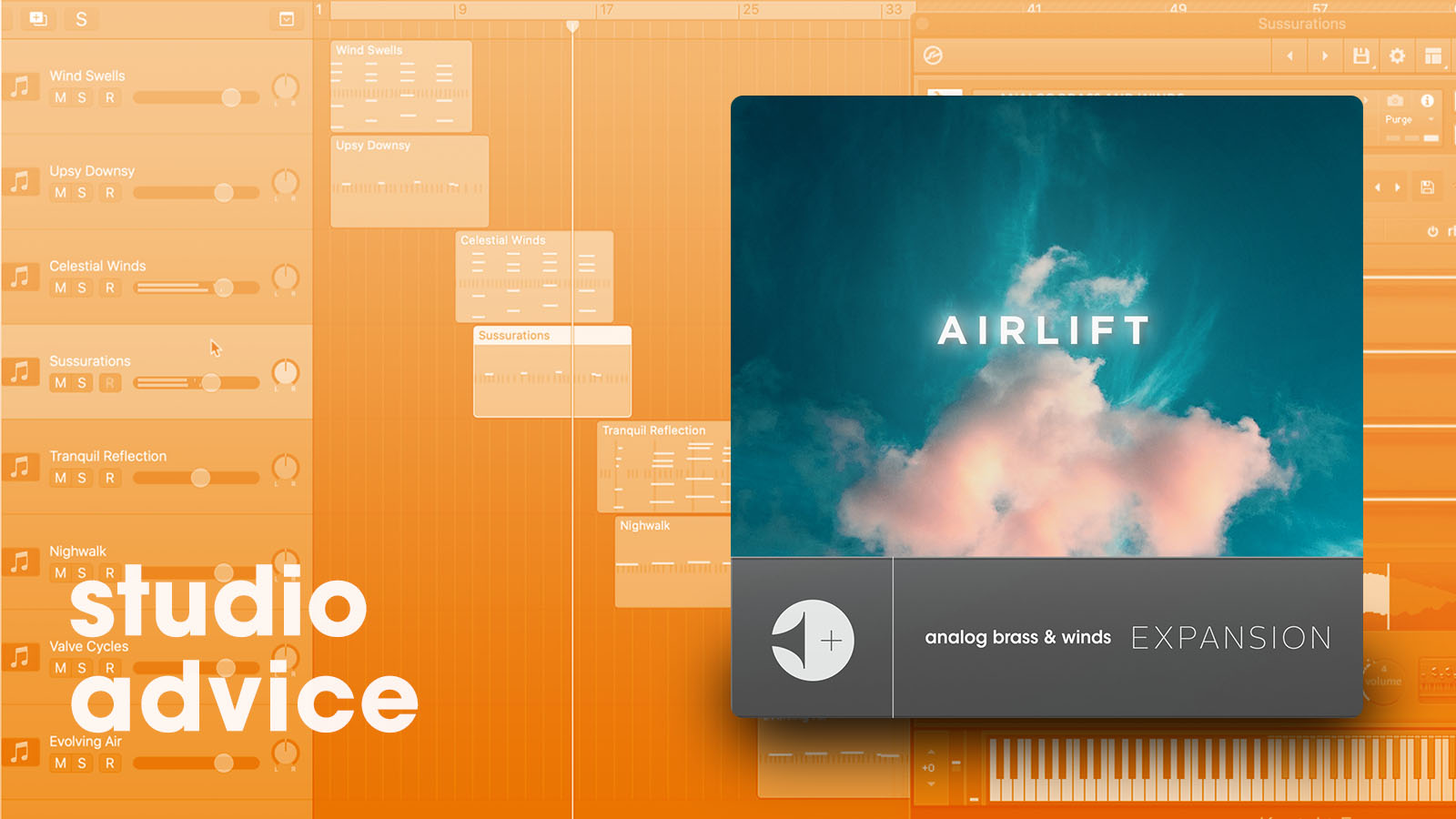 How many of you have direct access to a French horn player? Or an entire brass section? We're going to bet…not many. Luckily for you, Analog Brass & Winds by Output has hundreds of realistic wind and brass samples. And, with the Airlift expansion pack, you'll find 100 brand-new presets with atmospheric, airy sounds and textures. Filled with fluttering pads and dense textures, Airlift has a sound palette that's perfect for otherworldly soundscapes. (Did we mention everything is royalty-free?)
Let's get into what you can find in Airlift and walk through our favorite samples. And, if you don't have Analog Brass & Winds, what are you waiting for?
The Airlift extension pack for Analog Brass & Winds is perfect for crafting layered, ambient sounds. Presets like Wind Swells and Upsy Downsy are full of whimsy and would be right at home in the dream-like soundtrack of Fantasia. Meanwhile, Celestial Winds and Sussurations produce sounds that are mysteriously optimistic, full of swells and stuttering woodwind instruments. Aiming to make a radio hit? Tranquil Reflection and Nighwalk spit out contemporary pop sounds. Last, presets like Valve Cycles and Evolving Air are more cinematic, perfect for film scores or even the breakdown in a trance song.
Adding brass samples to an arrangement is almost always a pleasant surprise for a listener. For instance, take Beyoncé's live version of "Check On It" at Coachella. The song's live horns add a lively layer of swagger and attitude. With Analog Brass & Winds you can recreate the same feeling. (Who doesn't want a way to channel their inner Beyoncé?)
Ready to give your sample library an upgrade? From glowing, orchestral brass to ethereal woodwind instruments, Airlift has all your brass family sample needs. Find out how many more realistic wind and brass sounds are available in Airlift.