Output Afterhours: Ujin, Partnerships Manager
Get to know a little more about the team at Output. Meet Ujin, partnerships manager.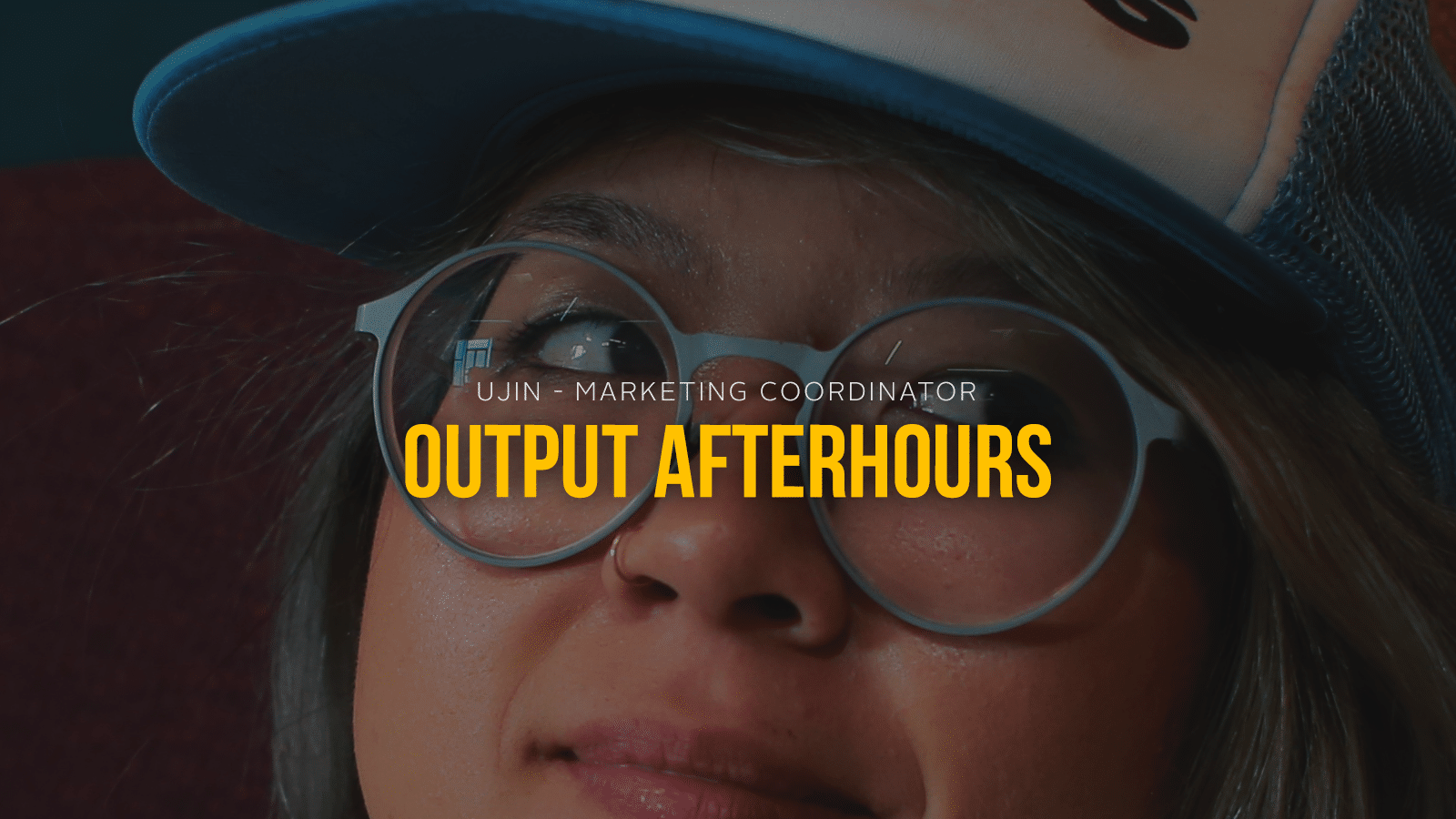 Meet our crew! Every edition of Output Afterhours gives a glimpse into the people who make our tools come to life. On deck is Ujin, a partnerships manager, hair and makeup artist, and Ableton Live enthusiast. Get a peek behind the sounds at Output.
What do you do at Output?
I wear many hats as a storyteller. I like to think of marketing as the audio interface for all matters Output. Whatever is coming in or out, we have it on our radar and curate new avenues to inspire the joy of making music.
My focus is really on building relationships with the creative community at large from artists to industry folks to fellow technologists and brands.
What does your day as a partnerships manager look like?
Every day brings something new in the mix. A typical day can consist of creating content, collaborating with Output artists, recording a session in the live room, or dropping GIFs like it's hot.
A big part of my role is having a pulse on what artists are hungry for. People say content curation is king, but making cool content is only the tip of the iceberg. Building a community goes much deeper than that — it's about the relationships you nurture and what you learn from each other.
Our video series Conversations by Output with up-and-coming women composers in film and TV is a prime example. Our conversation sparked from a chance event at a Thelma and Louise screening where vocalist and composer Tori Letzler was on a panel. We found that we had a lot in common and a lot to say. And the rest is history (in the making)!
What was your starting point in music?
My first gig in music was discovering underground shows for local magazines and producing backyard shows of my own. Outside of Output, I freelance as a hair and makeup artist for fashion editorials, indie films, and music videos.
I started a new production program as well at IO Music Academy. It's a school focused on getting your Ableton Live chops with some of the most amazing humans around. Every week I learn how much I don't know about music and how infinite it truly is.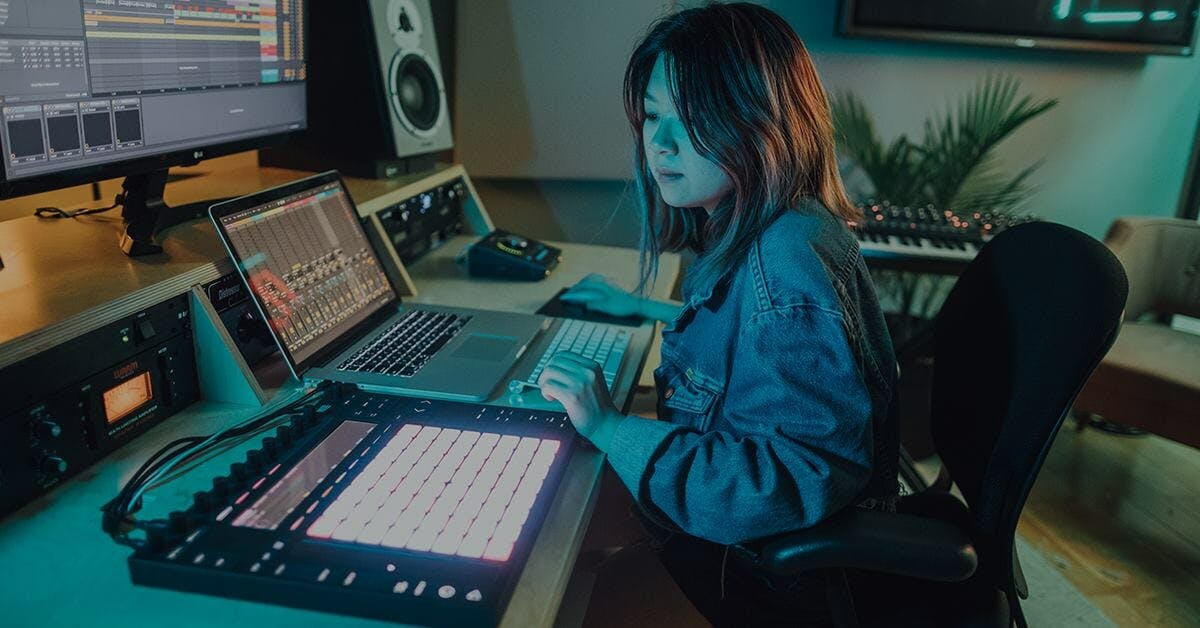 How do you balance the two?
Makeup and music share a lot in common. In both, you cherry-pick from various sources of inspiration and cross-pollinate ideas. And often, the work demands hours of pain and practice before finding beauty in the creative chaos of it all.
Makeup design may seem like smoke and mirrors, but it's really an art and science. A recent project that challenged me was a music video for Schoolboy Q's "Groovy Tony" on his Blank Face LP. The entire crew was grinding against the clock and this project called for intensive special effects. Certain scenes required nerves of steel and focus, as the stuntman was doing things like shooting an AK-47 while blindfolded and lighting a joint while on fire.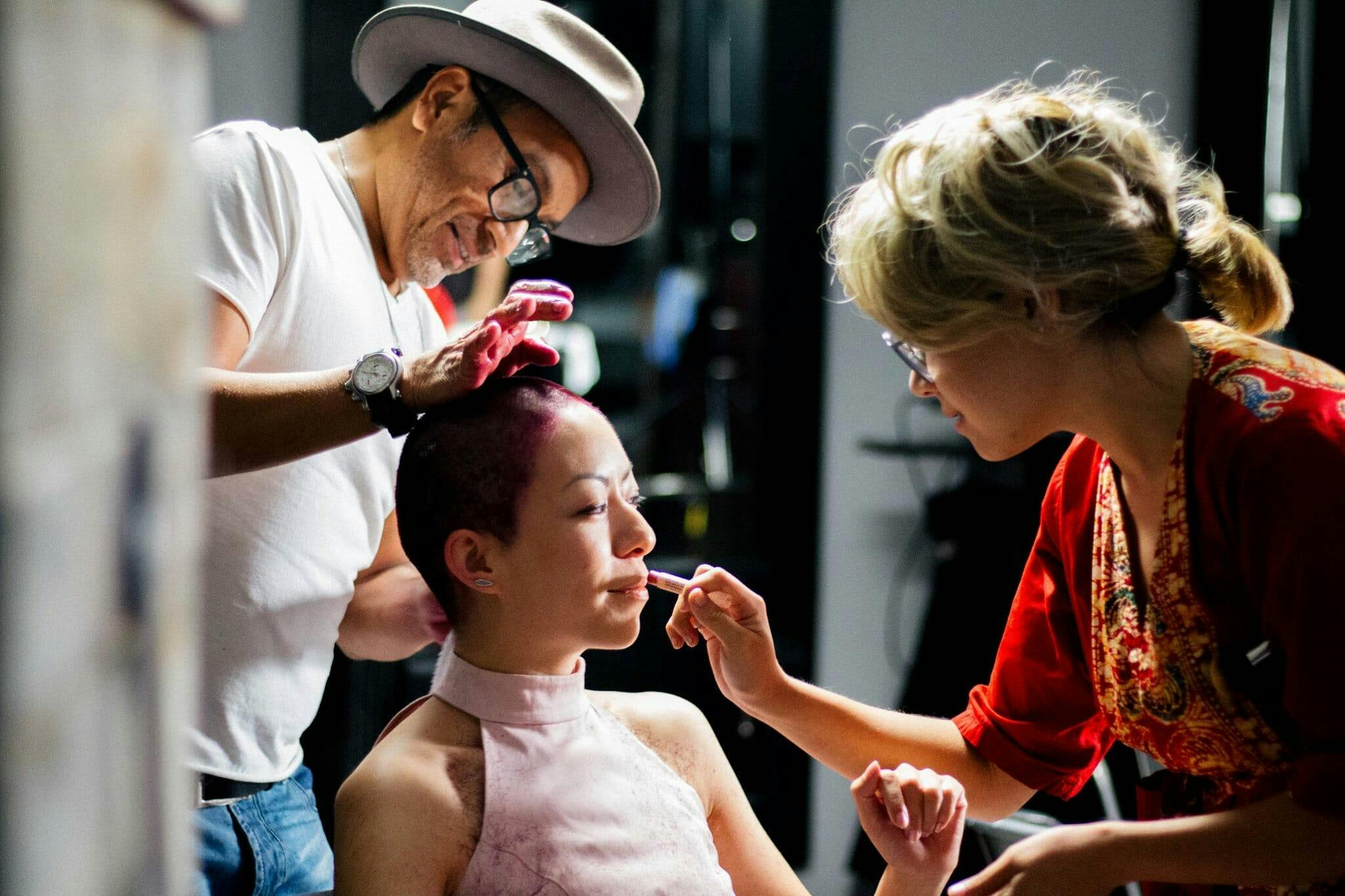 What is the most beautiful sound in the world?
Frogs during spring. Nature is such an inspiring force for me. I recently heard the syncing and separating of bullfrog symphonies at this year's FORM Festival. The experience transported me into another world entirely (like landing on the outer planets in Firefly). The love cries must have resonated with many others, as we built a virtual shrine/sound installation.