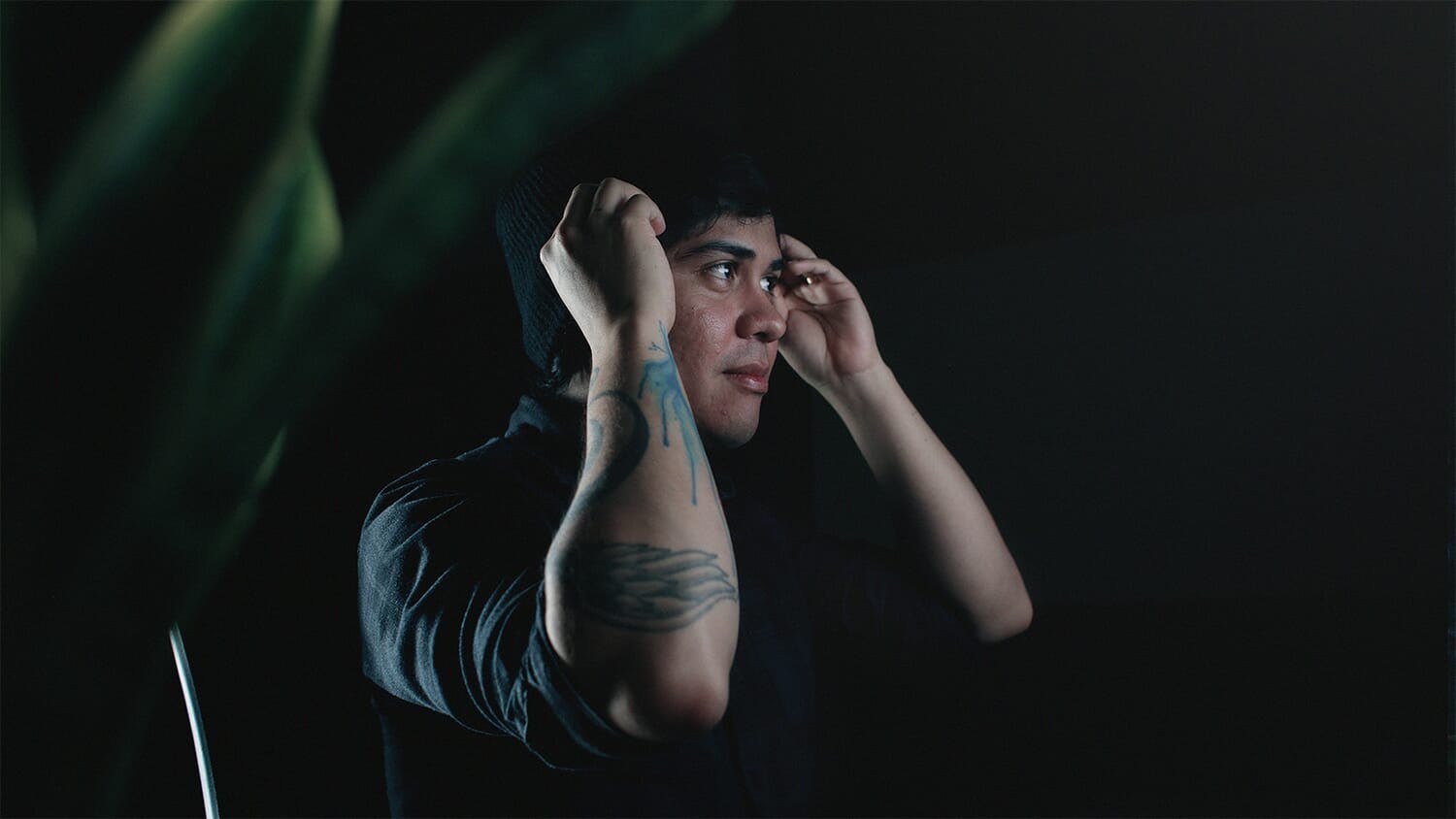 Meet our crew! Every edition of Output Afterhours gives a glimpse into the people who make our tools come to life. On deck is Nestor, sound designer, composer, and minor 11th chord lover. Get a peek behind the sounds at Output.
What do you do at Output?
I'm a sound designer working with the in-house sound team. My role touches on anything related to audio, from creating presets to capturing and manipulating sounds at every level to inspecting and perfecting source material and getting my hands dirty with edits and clean-up.
What does a day in the life at Output look like?
I always begin the day by checking emails and checking the pulse on where the sound design team is at. You can usually find me in the "swamp" (that's what my coworkers call my sound room) making noise, designing presets, or manipulating audio. Every day has its unique calling. Certain days are jammed with bug testing (gotta have that bug spray ready), taking great pleasure by piling on the development team's to-dos (just kidding, homies), capturing content from found sound, or preparing marketing materials.
What was your starting point in music?
This is a very long story, so I won't bore you with all the details. Music has been a lifelong love ever since I was a little kid. If I can trace back what had the biggest impact, it would be listening to James Horner's music on The Rocketeer. Film and video game music always had a place in my heart and I remember rewatching movies just so I could hear the score, or turning on a game and playing through certain stages just to listen to the music. I would listen to the music on repeat for hours. My brother and I still have cassette tapes that we would record with the music, just so we could listen without having to do all these extra steps.
My parents bought me a keyboard when I was six years old. I attempted to learn the main theme for scores I loved…and failed. I kept messing around on the keyboard with no training until I fell in love with the guitar at age 13. I remember watching a BMX video and hearing "Diary of a Madman" by Ozzy Osbourne and "Little Fury Things" by Dinosaur Jr. I don't know why, but these two songs hit it home for me. Randy's god-like guitar playing and J Mascis' loud, out-of-this-world guitar style triggered my official start down this crazy career.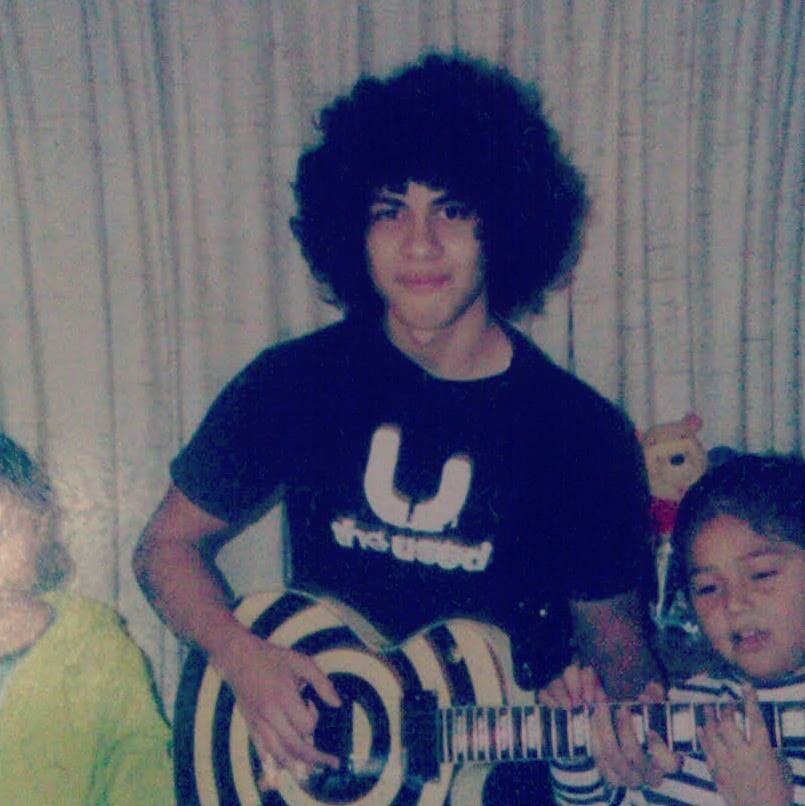 That's when I decided to pursue being a musician and picked up the guitar. It came naturally to me. I remember learning three chords and making a song out of those my very first day (I still know it to this day). I practiced every day and sometimes slept with my guitar. No joke. I learned as much as I could from classic rock to screamo (ha, what a phase) to shred metal to classical guitar to jazz. I listened to it all and played it all. I was known as the guy who came up with crazy chords and had huge hair!
Fast forward years later, my composition professor at the community college told me to highly consider a career as a composer before I applied to the film scoring program at California State University, Northridge. At that point, I was debating whether or not to pursue a career as a session musician or write music for media, as I had already written original orchestral pieces. This started me on a path that I am still walking today. And, I've come a long way. Up until then, I used to write musical pieces the old fashioned way with a paper and pencil and Finale. That meant once I started attending CSUN, I had to learn how to use a DAW (digital audio workstation). There was a ton of catching up to do, but that never slowed me down. From there, I got into sound design, audio manipulation, aural synthesis…and continue to write music every day and live to learn all that I can.
How do you balance all of your creative endeavors?
It's tricky, for sure. When I'm here at Output, my focus is 110 percent on my job as sound designer to ensure our products are awesome. Once I'm off work, it's straight home to be with my wife and work on scoring projects. One thing I've learned over the years is how to make use of the time I have for scoring gigs. I can easily write two or three minutes of music a day by just blocking out all social media and being in the zone. Of course, this is a skill that doesn't come naturally. It takes focus and dedication.
Also, all the film and media projects I worked on thus far would not have been possible without the help of my colleagues, friends, and family, especially my peers at Outlier Studios. We help each other with additional music, sound design, score prep, and listening to cues to give feedback. It's essential to grow as a creative by helping others out and sharing your work and vision. We as composers are just as passionate about storytelling as filmmakers are. That's why we're in this business. We're all in this together and make music to help tell the best stories we can.
Then, all my extra free time is spent with my wife and family. That means there's very little time to hang out with friends, but when I do, we plan hard.
What is your most recent musical project?
Right now, I'm finishing up a feature film and a short, and already have another feature booked with a couple of shorts lined up. Also, I'm constantly sending music to the awesome team at Score a Score to be pitched for ads, commercials, and so on. I write every day no matter how tired I am, whether it be a score for a project or just for fun. That usually means that I go to sleep at 2 a.m., but that's okay, so long as I get six hours of sleep!
Nature is such an inspiring force for me. I recently heard the syncing and separating of bullfrog symphonies at this year's FORM Festival. The experience transported me into another world entirely (like landing on the outer planets in Firefly). The love cries must have resonated with many others, as we built an virtual shrine/sound installation.
I also have a YouTube channel called Tune in with Chewie. This is a side hustle/passion project I started last year for my own joy. Whenever I have time, I'll rearrange a video game tune I love. This sprang from my desire to do arrangements of anime tunes, film scores, and popular tunes (if I feel that I can do my own unique spin). Reharmonizing is my favorite thing to do — using different instrumentation when compared to the original.
I'll also upload original music that I've written just for fun. I keep this up as part of my creative workflow as it gives me a chance to explore unfamiliar genres of music, experiment with different production techniques, as well as collaborate with friends. Here's a track I wrote with Scott from Output with violin performance by Joni Fuller from Outlier Studios. (I highly recommend all composers go to her for string work!)
What is the most beautiful sound in the world?
Hard to say, really. I'm a huge harmony nerd, especially when it comes to jazz harmony (I love extended chords). As I mentioned earlier, I'm known for trying out wacky chord progressions and using colorful chords. If there's a chord I can identify with and find myself using a lot, it'd have to be a minor 11th chord.
There's a calming quality to the sound depending on how it's voiced. I'm a big fan of Japanese composers like Joe Hisaishi, Nobuo Uematsu, Yoko Shimomura, and Toshihiko Sahashi, to name a few. I grew up playing games and watching anime with music composed by Japanese composers. They love their minor 11th chords. It's a sound I grew up with and can easily recognize, which is probably why I have a highly developed ear for it. So yeah, I suppose this would be the most beautiful sound for me.