Output Afterhours: Joey, VP of Marketing
Every edition of Output Afterhours gives a glimpse into the people who make our tools come to life. On deck is Joey, VP of marketing.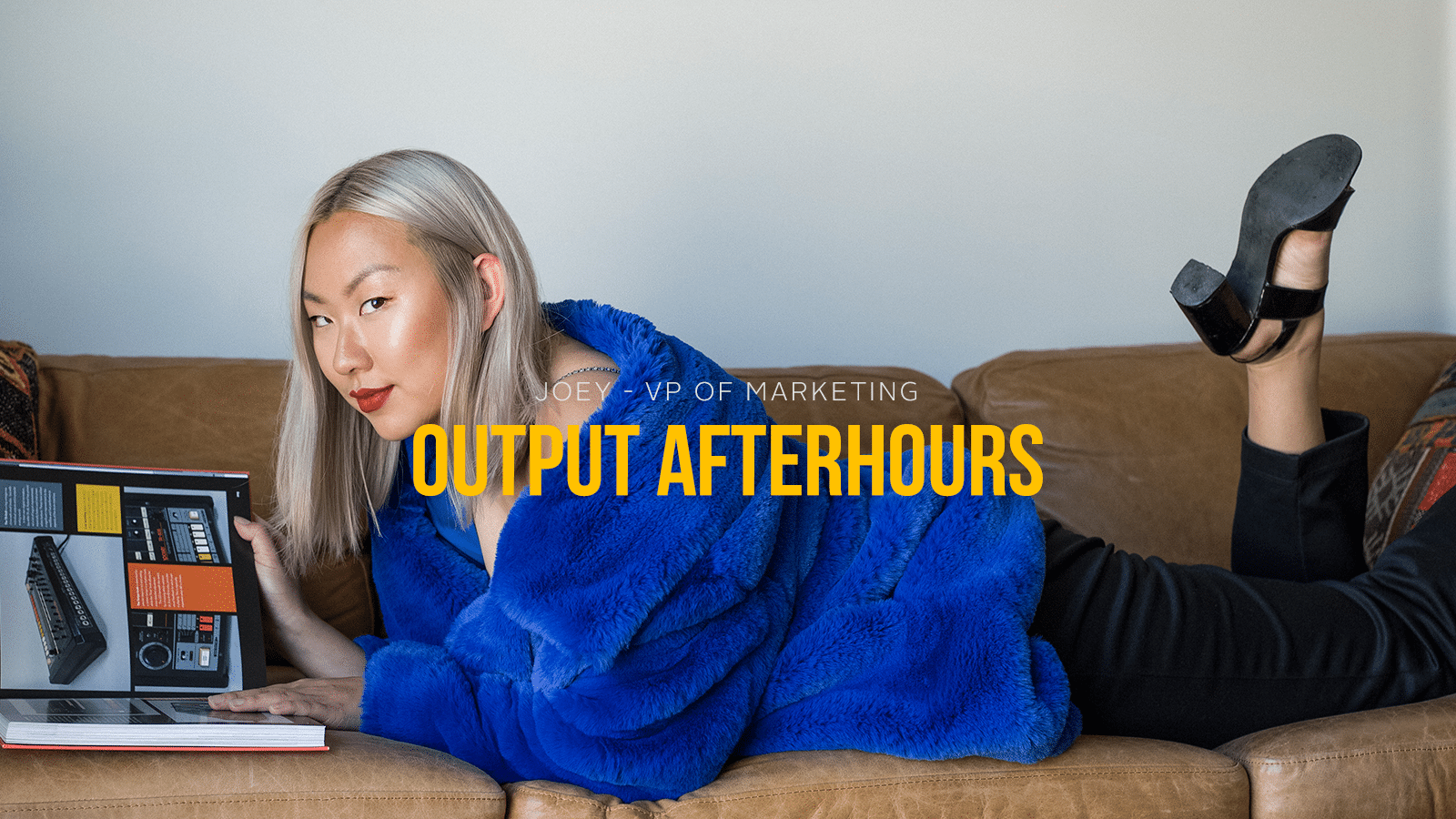 Meet our crew! Every edition of Output Afterhours gives a glimpse into the people who make our tools come to life. On deck is Joey, VP of marketing and artist manager with an inner Elton John. Get a peek behind the sounds at Output.
What do you do at Output?
No, but real talk, as the VP of marketing I run the team whose ultimate goal is to get people buying, using, loving, and repping the badass sounds that we make.
I hate the hard sell, so what my team does is take a step back and consider what we can give back to our community. At the end of the day, whether it's sharing a captivating video on how your favorite producer chops drum beats, supporting the artists we dig in the studio or at a show, or standing up for creative values that we believe in, I'd consider my team successful if we've helped you make music.
What does a day in the life at Output look like?
No one ever tells you that landing a job in the creative industry means that your life is basically 95 percent emails and 5 percent innovation. Actually, that's not true, I also use Basecamp, Google Sheets, and a tiny calculator shaped like a piano from the dollar store. I also channel my inner Elton when I can.
What was your starting point in music?
When I was a toddler, my older cousin Miranda was my idol. She had long hair, so many rad games on floppy disk, and she played piano.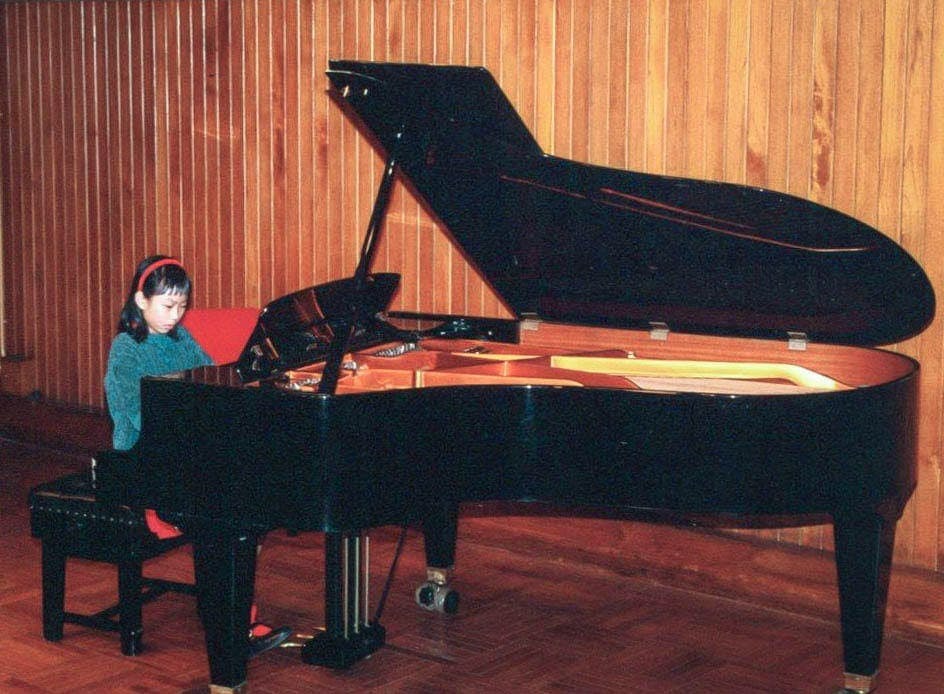 I pestered my mom and started taking piano lessons when I was four. I could probably read sheet music before I could read a book on my own. By the time I was 11, I was at the teaching level. It takes an insurmountable level of dedication and time to be one of "the greats," so I rebelled against it in my teens. I completely shut down my musical side until I landed a gig with Red Bull Music Academy (RBMA) a few years ago.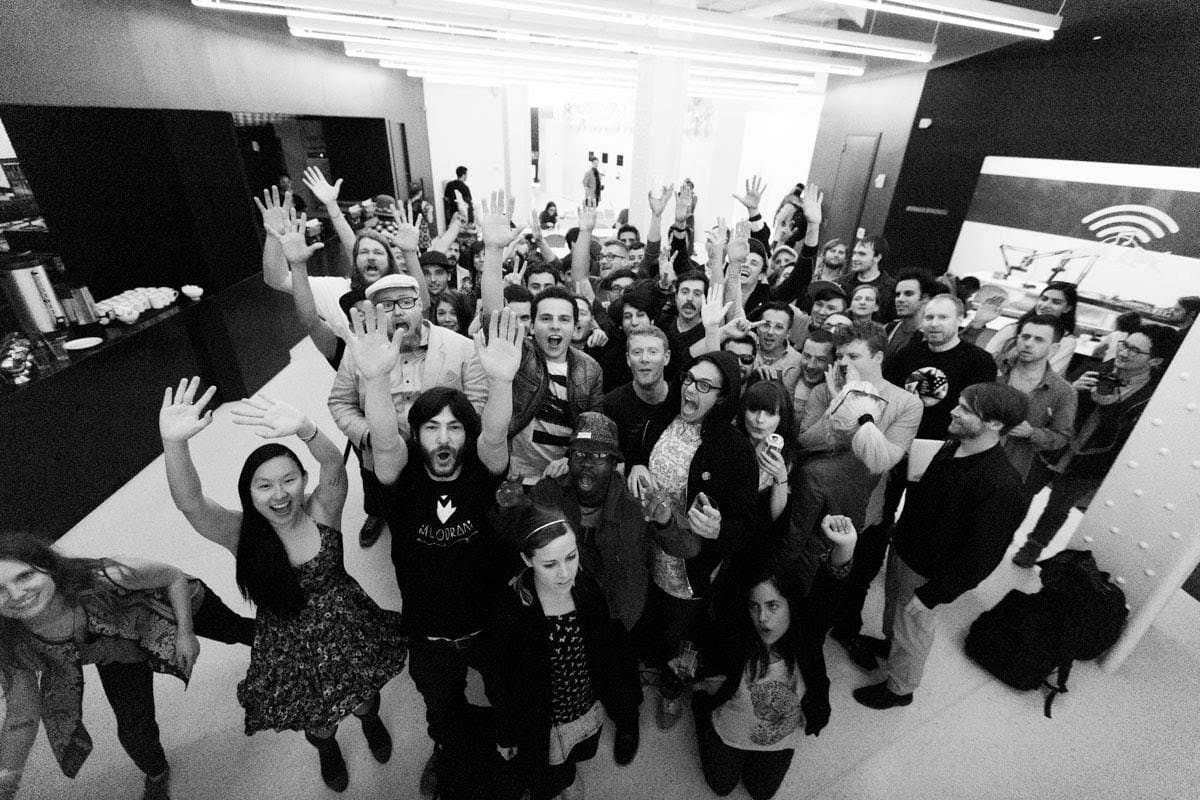 What is your most recent musical project?
I currently manage a band called Mulherin, who are RBMA students and I can't wait for them to become superstars.
How do you balance all of your creative endeavors?
By the grace of real hip-hop hours. Most of what I do for Mulherin — label meetings, music video shoots, and sessions — don't really start until the lights are down low. So, it's easy to keep my worlds separate and in sync.
I have an incredible partner, Adam, and a dog named Dudley. They are the ultimate support team. I'm so grateful that I can lean on them when chasing my dreams can sometimes take me away from things like laundry and family time.
What is the most beautiful sound in the world?
When a tiny baby tries to make a sound and fails. What they end up with is a quiet, but loaded sigh. This seems totally creepy of me, but listen to the first two seconds of this Instagram baby also called Joey. Just before she laughs, that sound is the cutest.