Output Afterhours: Dave, Content Producer
Get to know a little more about the team at Output. Meet Dave, visual storyteller extraordinaire.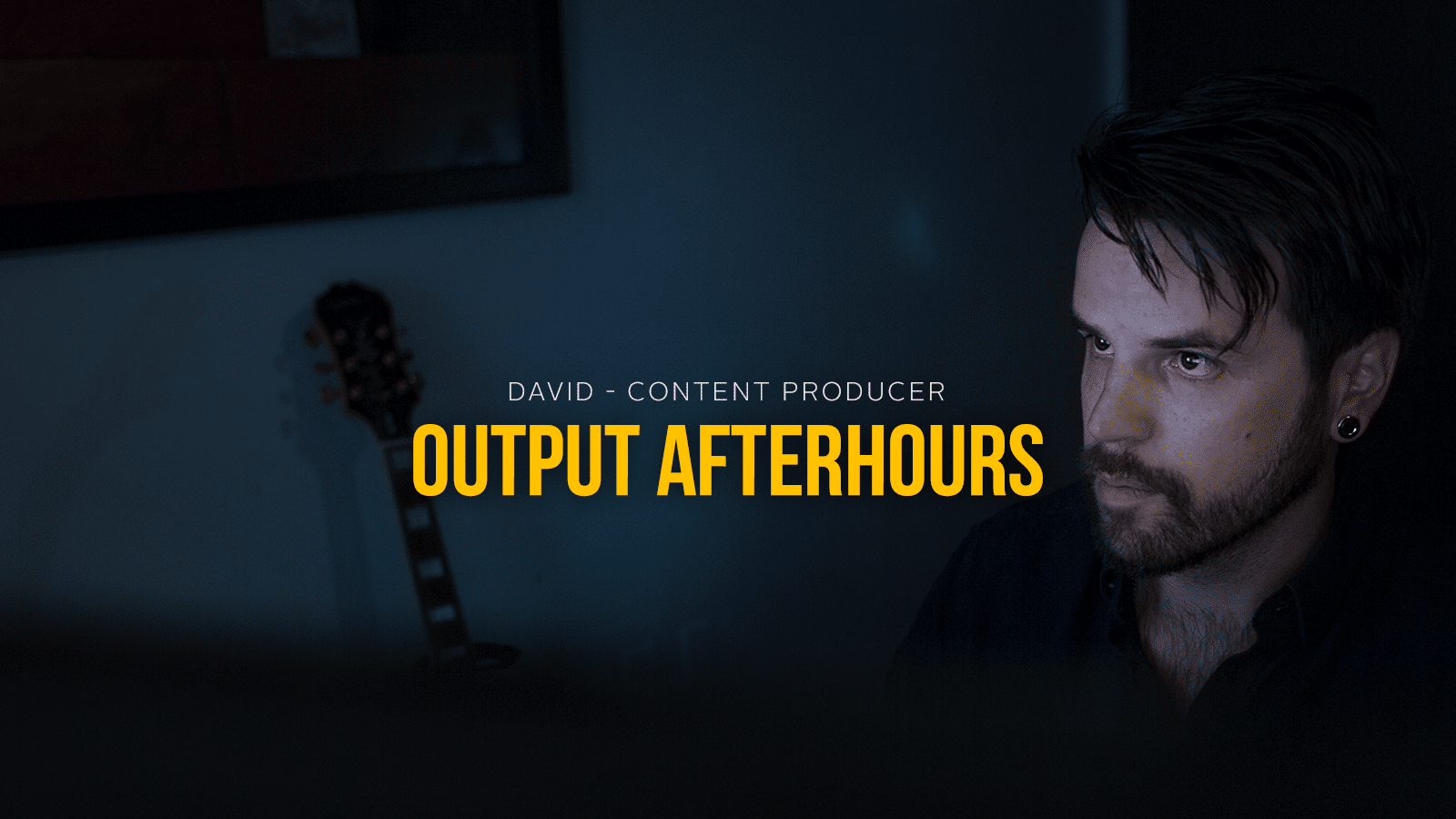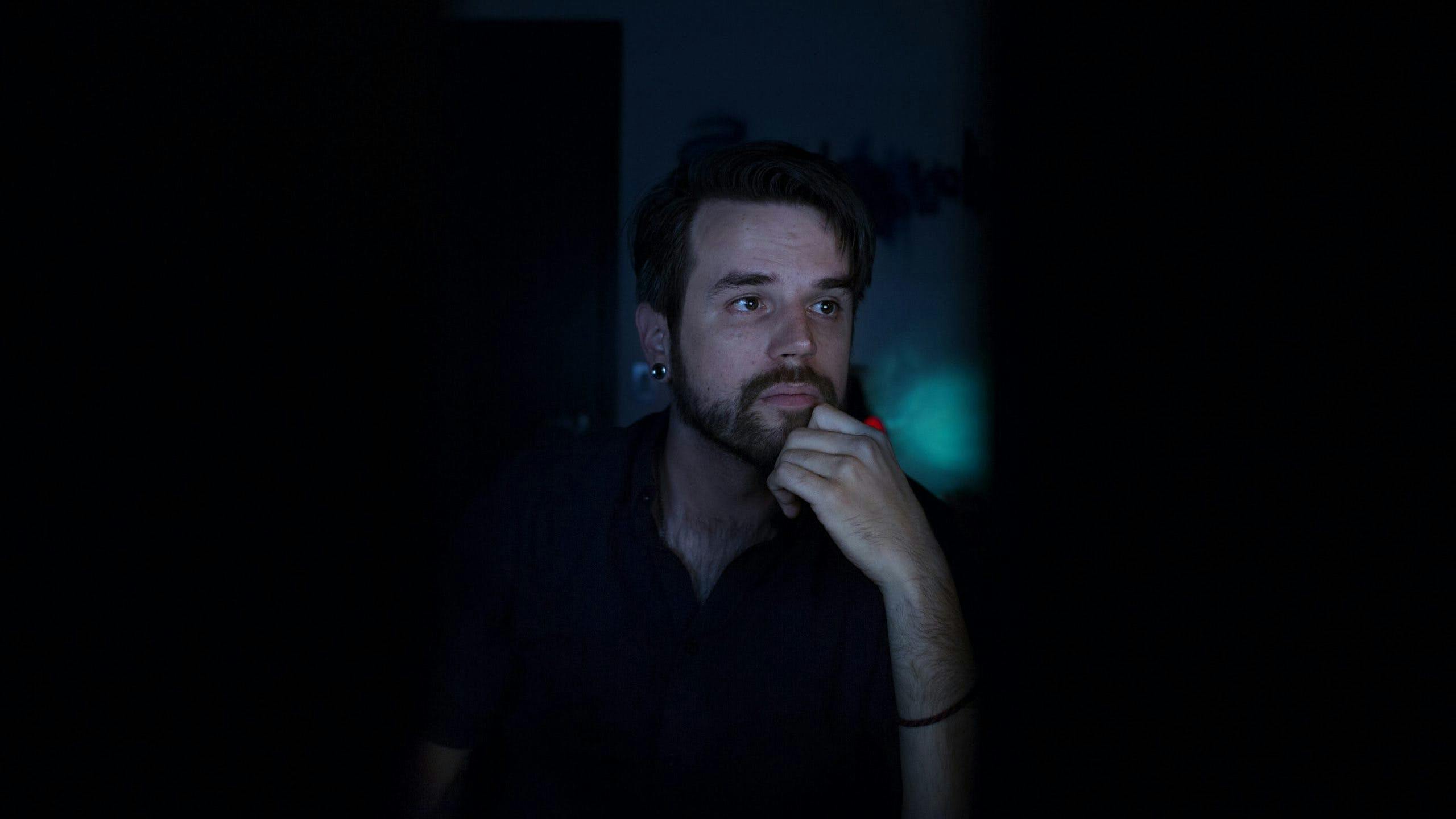 Meet our crew! Every edition of Output Afterhours gives a glimpse into the people who make our tools come to life. On deck is Dave, a content producer, guitar player, and high five enthusiast. Get a peek behind the sounds at Output.
What do you do at Output?
I am a visual storyteller on the marketing team at Output. I essentially direct, shoot, and edit all our videos. They can range anywhere from simple 15-second ads all the way to mini-documentaries. I'm also pretty good at high-fives.
What does a day in the life at Output look like?
A typical day is usually spent either planning for a future shoot or editing a past one. I think people would be surprised by how little time is actually spent on set. I remember my film studies professor in college telling me about the 60-10-30 rule. Roughly 60 percent of your production should be spent in pre-production and planning, 10 percent actually filming, and the remaining 30 percent in post.
It's an understandable misconception. The "lights, camera, action" aspect of production is definitely more exciting and glamorous than a colorist sitting in front of a computer trying to get the skin tones just right. But for me, the editing room is where most of the magic happens. That's where I really get my first objective view of what I shot, and the story starts to take shape.
What was your starting point in music?
I started playing drums when I was 13. Shout-out to my parents for buying my first drum set and enduring a hyperactive teenager learning to play the loudest instrument of all time.
I naturally gravitated towards metal. Something about the raw emotion and technicality of it always spoke to me. It just scratches an itch that no other genre can. I played drums in a hardcore band back in North Carolina for a while called Romeo Is Bleeding. Yeah, I know. It's the most screamo band name of all time.
In college, I picked up the guitar after realizing that playing death metal drums in a dorm room was somewhat frowned upon. And that's sort of been my dominant instrument ever since.
How do you balance all of your creative endeavors?
I'll let you know if I ever figure out how to do that. Working full-time for Output doesn't leave me a lot of time for other projects, but when I have time I shoot comedy sketches with my buddies at That's What's Up Comedy, which is always a blast.
I'm currently editing a short horror film, which is super fun. I love bouncing around between different genres because it keeps me engaged. For instance, documentary-style editing is very structured and informative, whereas narrative is just pure emotion.
What is your most recent musical project?
I shoot for the YouTube channel Jam in the Van. It's an RV that we gutted out and turned into a mobile solar-powered recording studio. We essentially just drive around the country, shove bands into this tiny space, and film live sessions. A couple weeks ago we hit a pretty big milestone by filming our 1,000th band. Here's one of my favorite sessions with this musical sorcerer named Robert Delong.
Working for JITV gave me the opportunity to travel around the country and experience all the different pockets of musical culture throughout. A few years ago we drove straight from Nashville down to New Orleans, and it was so interesting to see how quickly everything shifted from country and bluegrass to jazz. Each city had it's own unique musical fingerprint. It really opened my eyes to how music can permeate and unify entire communities and cultures.
What is the most beautiful sound in the world?
Whatever evokes genuine emotion in you. And, I think it's different for everybody. Personally, I kind of hang out on the fringes of the musical spectrum. I'll boomerang back and forth between Upon a Burning Body and Sigur Ros, sometimes within the same car ride. It understandably confuses the hell out of all my friends. For me, that feeling of musical satisfaction is a constantly moving target, and it changes drastically depending on where I am and what mood I'm in.
I love that Output really stresses unlocking your inner creativity and gives people the tools to facilitate that. Every musical endeavor ultimately comes down to an imaginative musician and our instruments help ignite that spark. Great tools help close the gap between an artist and their vision. But at the end of the day, whether it's music or cinematography, real art comes from trusting your instinct.