2021 in Review: The 6 Best Output Moments To Remember
Let's take a look at 2021 in review — with some of our favorite musicians and guidebooks — and get ready for the year to come.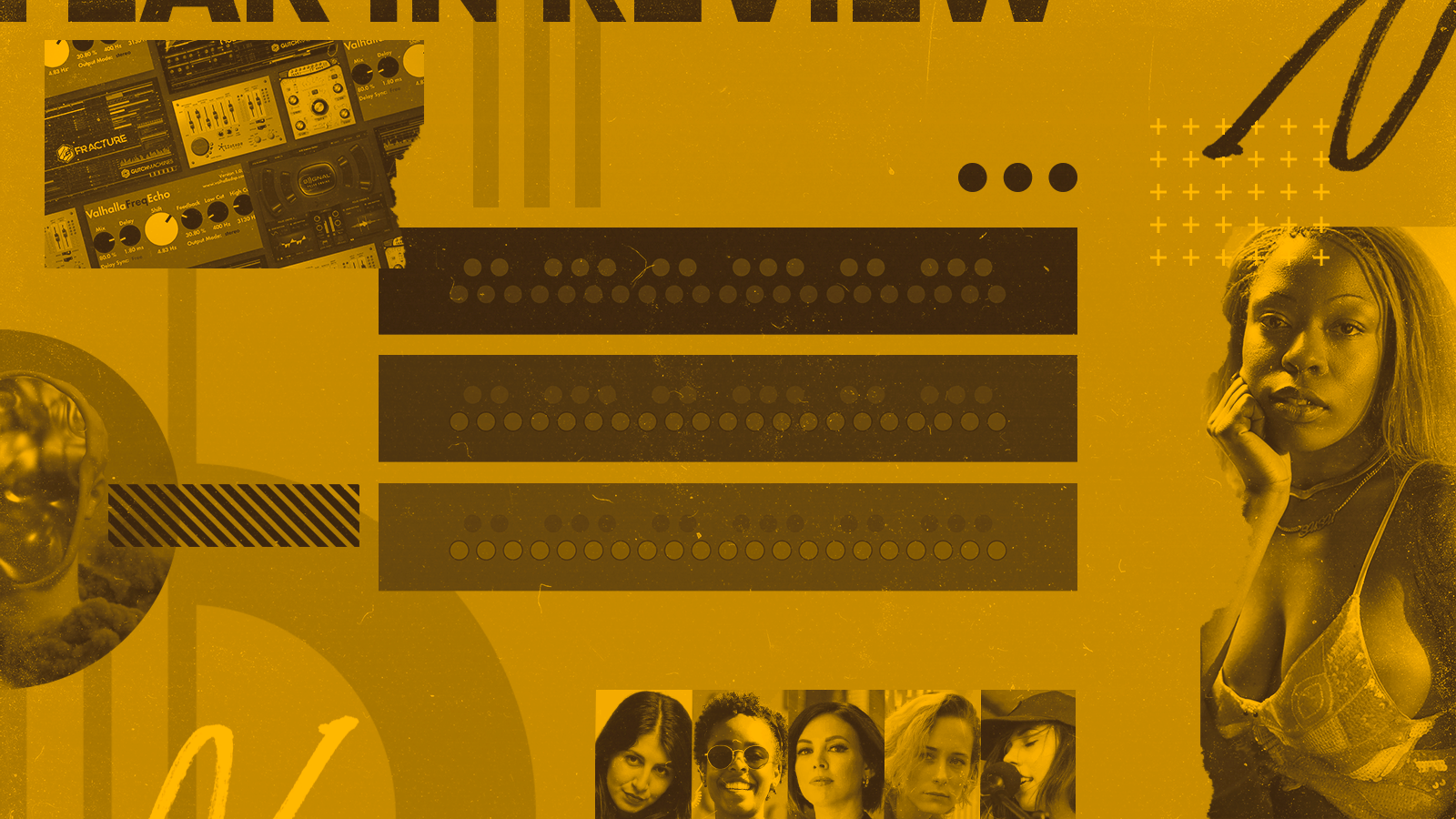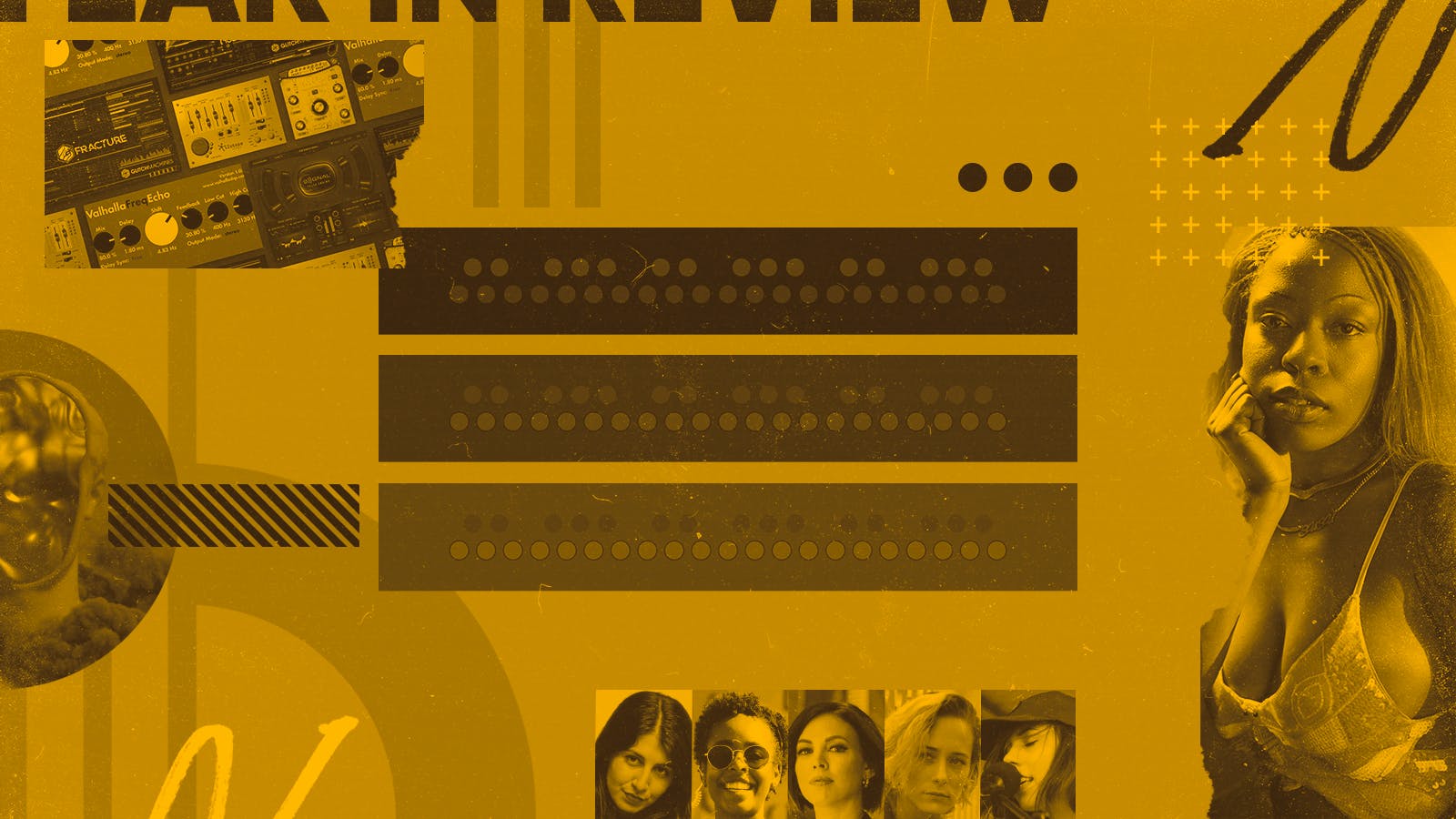 It's hard to believe 2021 is over! So much happened in music this year: Taylor Swift re-recorded her Red album to reclaim control of her masters, Adele returned after a six-year hiatus with her new album 30, and Beyoncé broke the record for the most Grammys won for any woman or any singer (of course she did!). Also, we have to mention NFTs, right?
Here at Output, we had a tremendous year filled with our own headlines. We got the chance to hang out with amazing musicians like Sudan Archives and Flosstradamus, gave up the secrets on the best free music software, and…released Arcade 2.0!
Let's take a look at 2021 in review, and get ready for the year to come.
1. Arcade 2.0 and Instruments!
Arcade got an overhaul! We released Arcade 2.0 and introduced Instruments to the world: All-new, fully playable chromatic sample instruments, with polyphony and up to 88 keys of velocity-sensitive, multi-sampled audio. Instruments are designed with playability and feel in mind, so you have even more flexibility with how you craft your sound. You can also mix and match our hundreds of Sources to create your own customized Instruments!
But that's not all! Arcade received a lot of love this year. We also launched Kit Generator, a feature that lets you automatically transform any audio file into a full, ready-to-play Arcade Kit. And, we kickstarted Arcade 2.0 with a brand-new referral program for current subscribers. For every friend who signs up for a free month of Arcade, you will receive your own free month. Give the gift of Arcade, get a little something back.
2. Violins and VSTs With Sudan Archives
Sudan Archives — the über talented violinist and producer — showed us around her Los Angeles studio, anchored by a Platform desk and Frontier studio monitors. Then, we got an inside look at a session, delving into how she uses some of her favorite plugins, including Arcade and Portal. In a matter of minutes, Archives whips up a funky woodwind loop and gets into a groove. As a DIY-er it's important to Archives that creatives believe in themselves, regardless of their background. "If you're an artist," she says, "You have to start from yourself."
3. Highlighting the Women of Output
For Women's History Month we decided to put the spotlight on some of the amazing women of Output. From engineering to audio coordination to product design, women play a big role in Output's success. And, most make music! (Some were kind enough to share their recent work.) Get to know nine of the women at Output who help bring our sounds and tools to life.
4. Make Music Like Brain Waves
If your spirit gets tickled by the woozy beats of Flying Lotus, Nosaj Thing, or TOKiMONSTA, Brain Waves is the Line for you. This fusion of hip-hop, jazz, and electronica helped cultivate a new generation of world-class artists, cementing the sound now known as LA beat scene. In this guide, we break down some of the genre's most popular songs and pair each with a similar Kit so you can bring those vibes to life. Get inspired.
5. Free Software to Kickstart Your Creativity
No matter if you're starting out in music or are a seasoned pro, free is enticing. To get those creative juices flowing, we gathered up the best DAWs, music production software, and plugins that you can have for zero dollars and zero cents. There are options for every operating system and workflow, including ARCADE, Output's plugin for playing around with sampled sounds and loops. It's never been easier, or less expensive, to get the right tools to make your tracks come to life.
6. Hanging Out With Flosstradamus
Iconic EDM name Flosstradamus let us peek inside his Los Angeles studio, decked out with a roomy Platform desk, Sidecar gear rack, Output Frontier studio monitors, and our hand-crafted speaker Stands. The DJ and producer lives by the mantra: "a place for everything, and everything in its place." He also broke out Arcade to preview a new Akon remix, explaining how and why he makes choices along the way. "I like the path of least resistance from my idea to the page," he says, "and that's why I like Arcade."