2020 in Review: The 7 Best Output Moments to Remember
Let's look at 2020 in review — one of the wildest years in Output history — with some of our favorite musicians and guidebooks.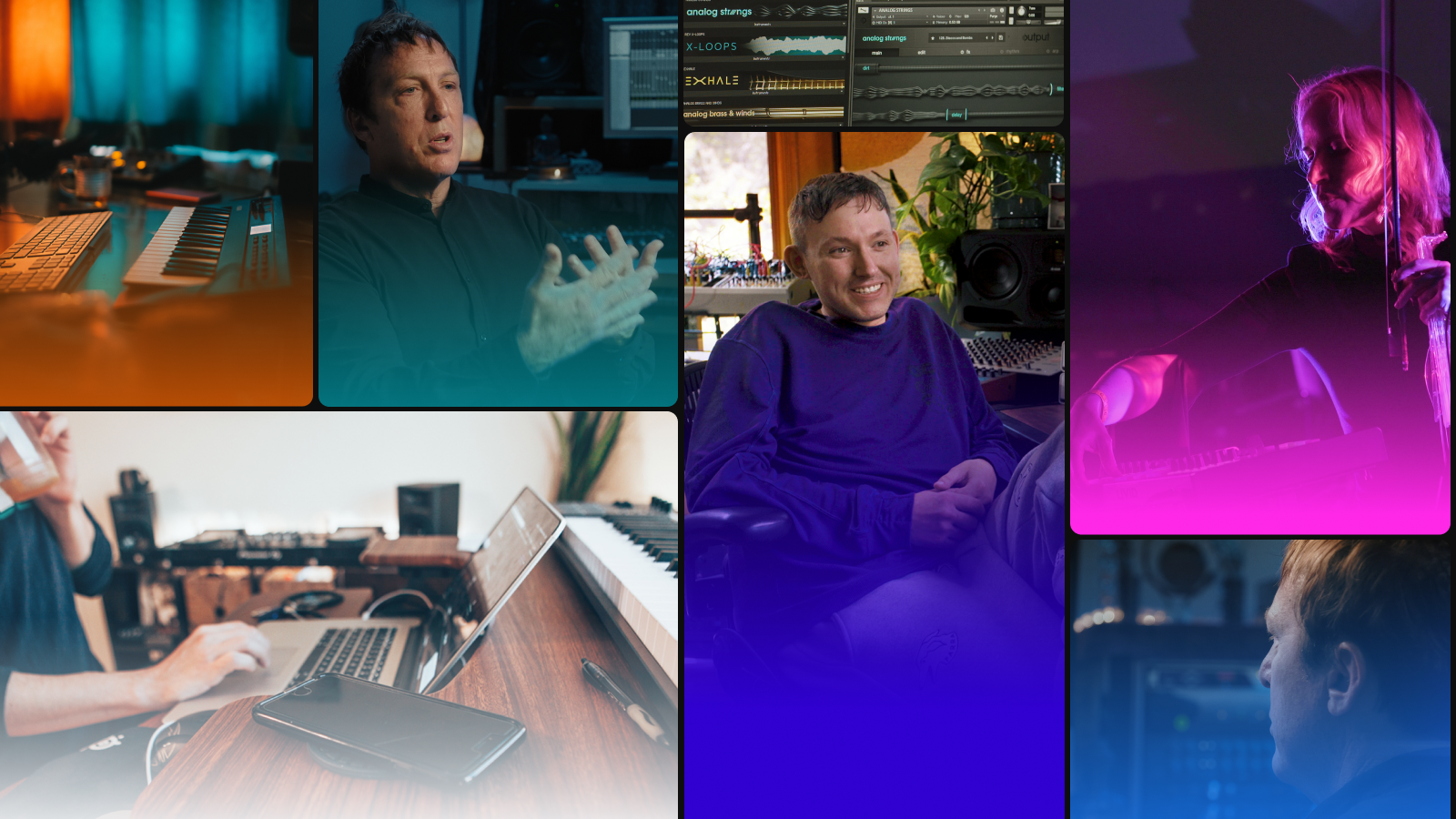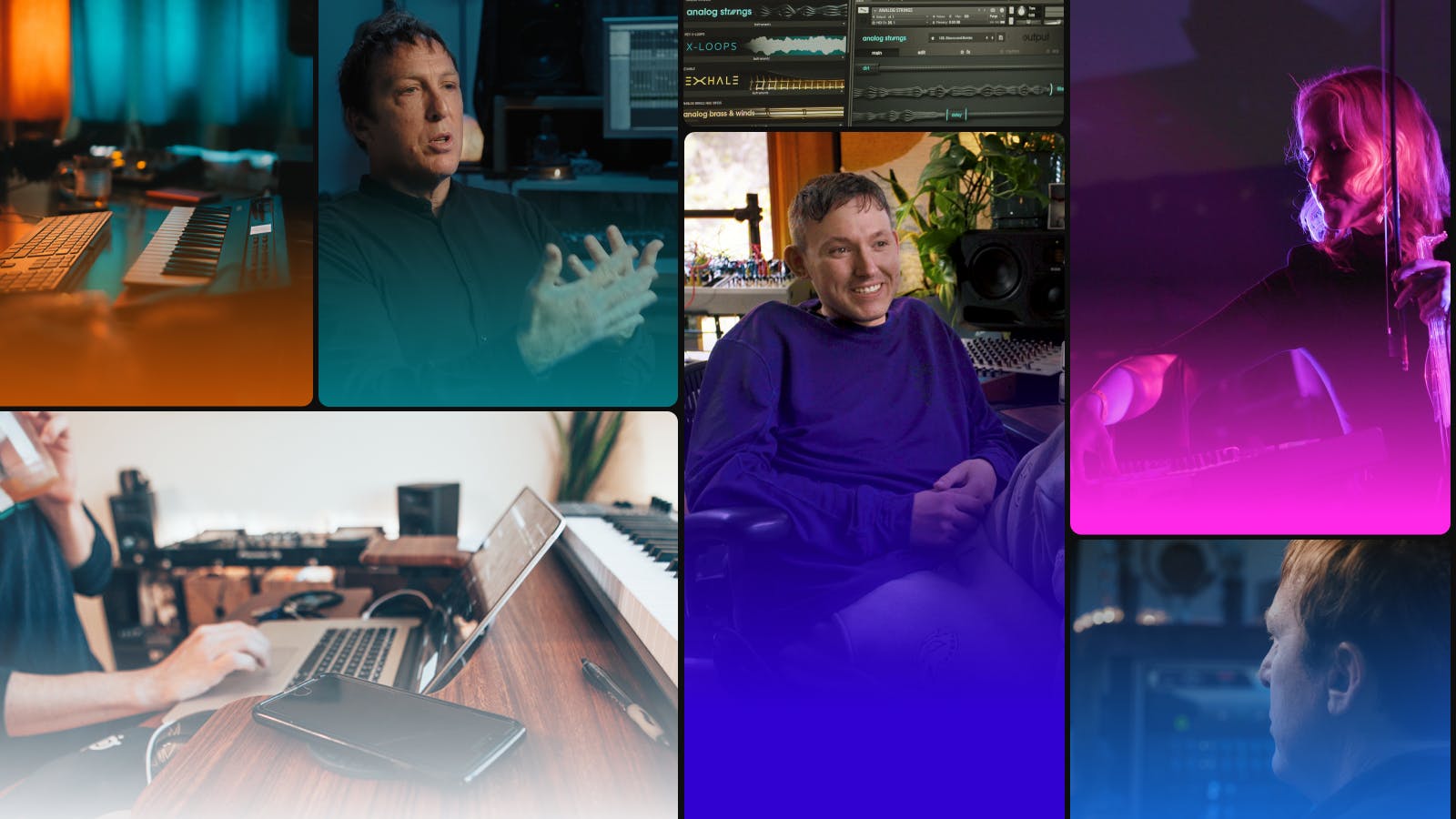 2020 was a year we'll never forget, as much as we'd like to. Before the world shut down, we had a chance to hang out with amazing musicians like Hudson Mohawke and Laura Escudé. And even during quarantine, we found time to put together resources for artists who needed a helping hand in a suddenly unstable world. Let's look at 2020 in review — one of the wildest years in Output history.
1. Output favorites picks at NAMM 2020
2020 started like every other — with our annual pilgrimage to NAMM. NAMM gave the Output team our first chance to showcase our Frontier studio monitors, and we checked out new gear from Korg, Roland, Arturia, and more. It's always inspiring to see what new musical toys are released every year in Anaheim.
2. Inside the creative process with Laura Escudé
Laura Escudé — an über talented multi-instrumentalist and composer — shared her beautiful musical process and creative working space. She walked us through her routine of using ARCADE as a constant spark of inspiration, and reminded us of the importance of making creation a habit, even if you create something you don't even like.
3. 8 ways a musician can make money online
As quarantine continued and the hope of live shows returning en masse continued to dwindle, we offered eight ways for touring musicians to diversify their income streams. From selling beats online to merchandising tips, we broke down a whole host of ways musicians can switch up their game to keep the cash flowing.
4. Hanging out with Hudson Mohawke
At The HealthFarm in sunny Los Angeles, we found Hudson Mohawke, a producer whose work you've heard on Kanye West, Pusha T, and Rick Ross records. He showed us his collection of studio essentials like his Output Sidecar, used to store his turntable. Watch his approach to analog-heavy production with an emphasis on keeping music-making fun.
5. Don P.'s powerful words
As people from all over the country took to the streets to protest acts of police brutality, we turned to one of our collaborators for some timely words of encouragement. Donald Johnson, aka Don P., was one of the talented musicians that created Drip in ARCADE.
We released Drip to honor the groundbreaking, tireless work of Black musicians. And, Don P. provided some powerful words on how musicians have a responsibility to "create a soundtrack to this movement, a soundtrack of change." His words are a reminder that we can "take all of those feelings, the hurt, the pain, the anger, the hope, and put those into your music. Put that music out into the world."
6. 35 mental health resources for musicians and BIPOC
Our mental health guide is a reminder that taking care of yourself is always a priority. Mental health is an often-overlooked issue for musicians. So many creatives regularly experience feelings of anxiety, pain, anger, or confusion because of the lack of stability in their daily routines. And, that's been compounded by the unpredictable state of the world. Luckily you aren't alone in feeling this way, and we've pulled together some resources to help.
7. Mixing secrets with Greg Townley
Without Greg Townley, some of your favorite movies like Avengers: Endgame, Independence Day, and 1917 would not be the same. Listen to how Townley's process changes when he produces and mixes for trailers versus full movies, and how he makes musical magic for audiences.
Check out more studio videos with your favorite producers and composers.