Arcade Quickstart Guide For PC
Get ready to explore Arcade on your PC!
The installer will begin downloading immediately, otherwise click here to begin downloading the Arcade installer for Windows.
For the most creative results, we recommend using Arcade in a DAW. If you don't have one of those, not to worry! Arcade is also available as a standalone application for Windows (currently unavailable for Android operating systems).
Getting Started in Standalone

1. Click the Desktop shortcut to launch Arcade. Also found in C:/ Program files / Output.

2. Important: Set your audio output device from the login screen (audio interface or headphones).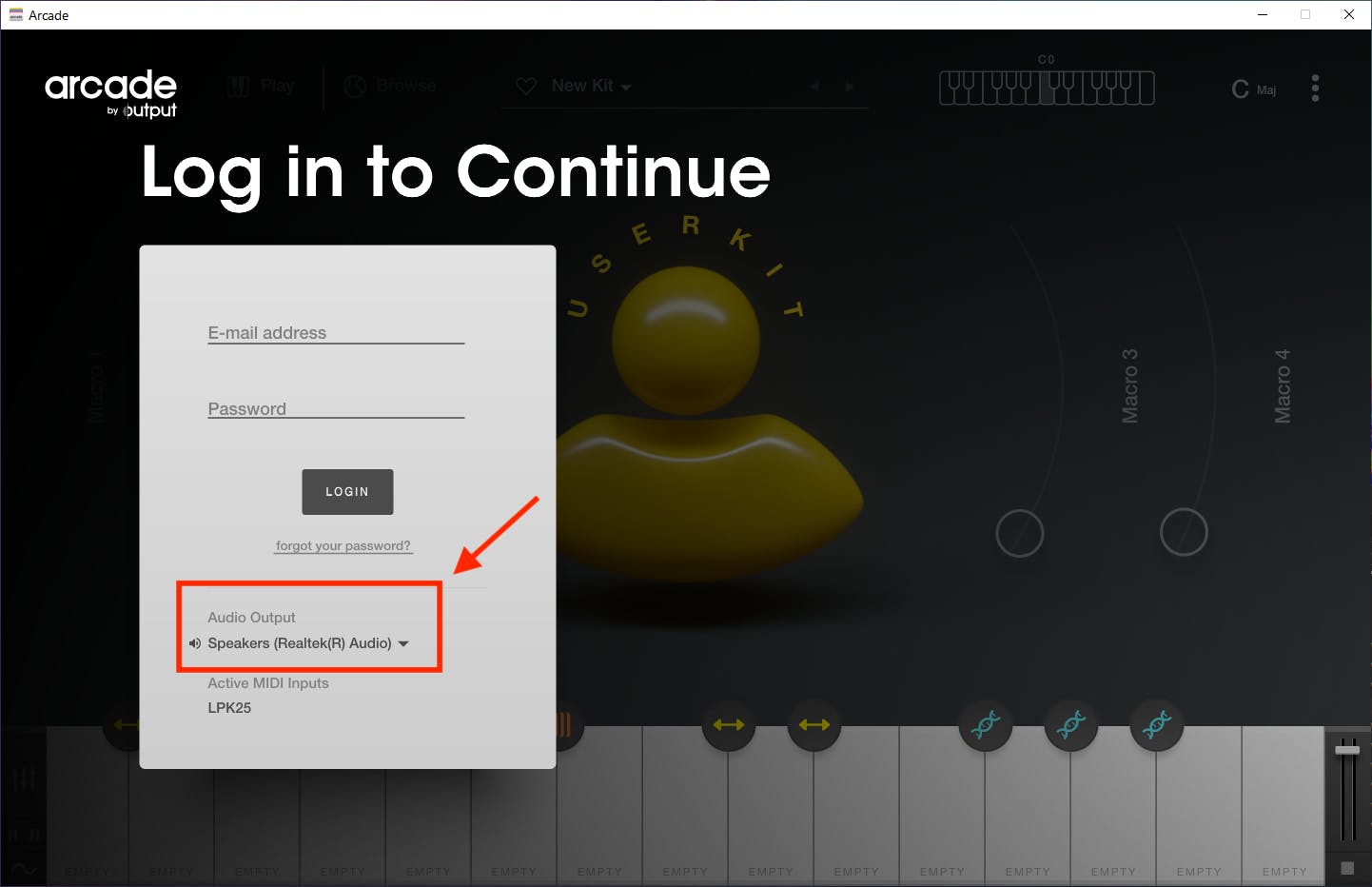 3. Select your MIDI keyboard. If you don't have one of these, you can also use your QWERTY keyboard to play Arcade.

4. Login using your Output account credentials.
Getting Started in a DAW

1. Depending on your DAW, you might need to scan for plugins. Here's our guide to opening ARCADE in your DAW.
2. Create a MIDI Instrument track, insert Arcade onto the track.
3. Login using your Output account credentials.

Optimize your PC for Music Making
Make sure your PC has an audio driver installed and configured. This is what Arcade uses to send sound to your speakers and headphones. If you don't already have an audio driver on your computer, we recommend this free, reliable driver. Our friends at Ableton provide a guide to setting it up.
To further boost the performance of your PC for music making, check out these tips for optimizing CPU usage, using your PC's high performance power plan, and dialing in the right buffer size.
Watch the walkthrough video Having Trouble?
If you're stuck, you can get help through any of the following ways: